the AI:ME learns from its user and their habits and uses intelligent functions combined with artificial intelligence to increase the passengers' safety, wellbeing, and comfort. it saves preferred destinations, connects them with the date, time, and current traffic situation, and derives suggested routes from this data.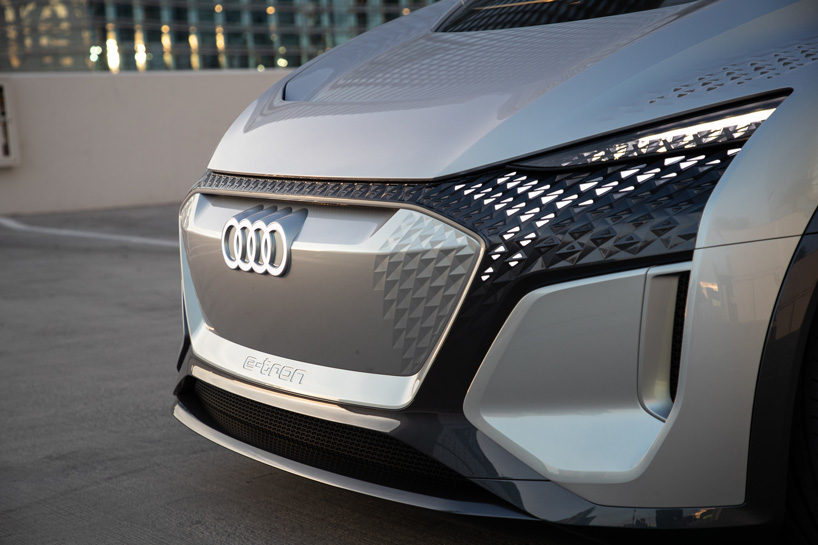 AUDI says the car will eventually be able to conduct a precise analysis as to the functions and settings that its user prefers, ranging from the seat position, media, route guidance, and temperature to the fragrancing of the interior. after becoming familiar with the user's preferences, it implements them autonomously, or if desired, base its settings on the user's condition by observing their driving style and vital functions.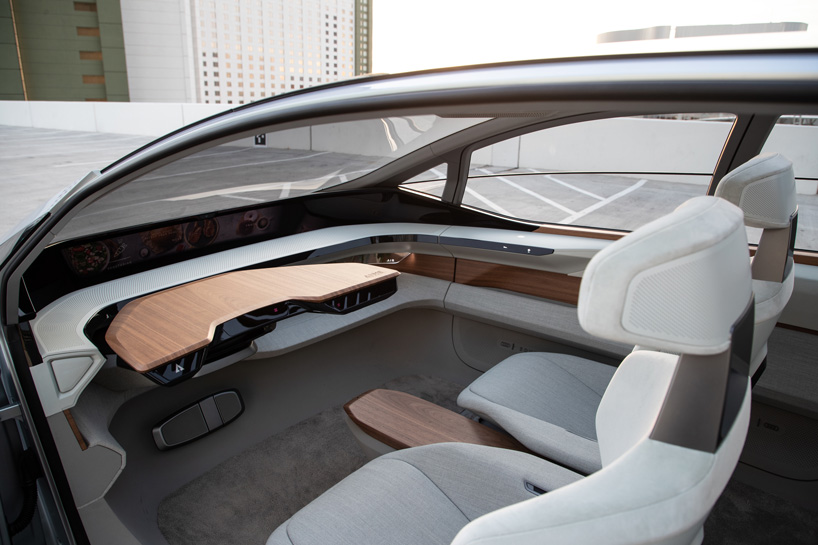 inside, a traffic-proof interior with soft textures and wooden accents filters out unwanted noise. meanwhile, a 3D mixed reality head-up display offers pictures that appear to be floating at a distance of 8 to 10 meters. developed with samsung, the display puts display information at a long-range view so that driver's won't need to refocus their eyes.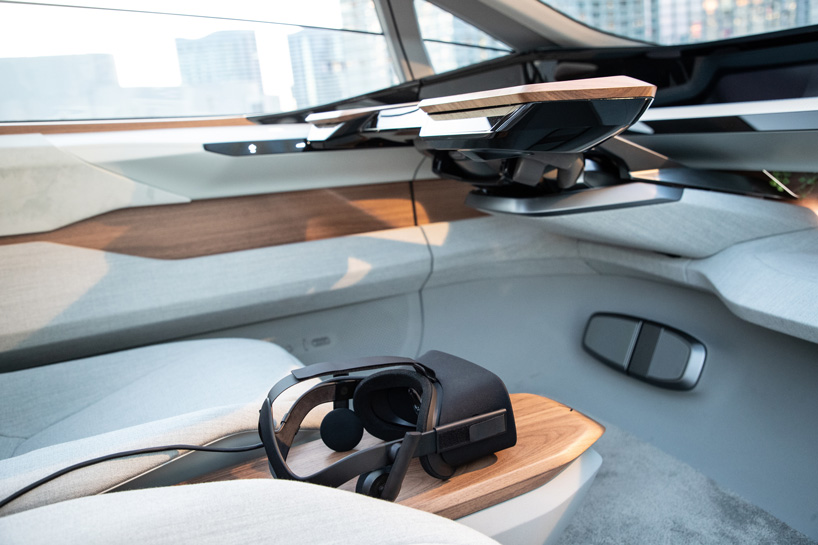 additional touches that encapsulate the car's futuristic projections include a 3D OLED monitor that runs below and along the entire length of the windshield, which is both activated and controlled using eye-tracking. other specs include a 65 kWh battery which powers a synchronous motor on the rear axle, capable of pushing out 170 horsepower.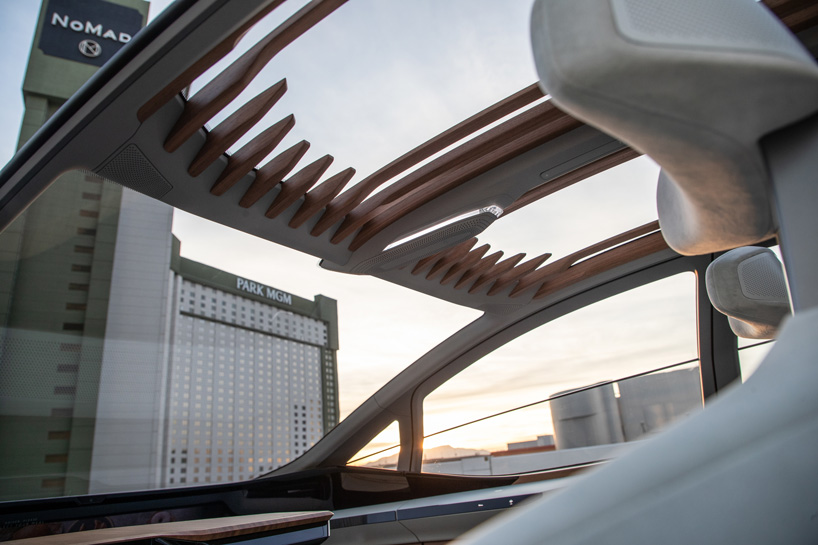 on show at CES, visitors were able to test out some of the car's already developed tech, which included eye-tracking to communicate intuitively and have it order food. meanwhile, a wellness experience via a pair of VR goggles in the car allows the occupants to enjoy a virtual flight across a spectacular mountain landscape. the technology adapts virtual content to the movements of the vehicle in real-time.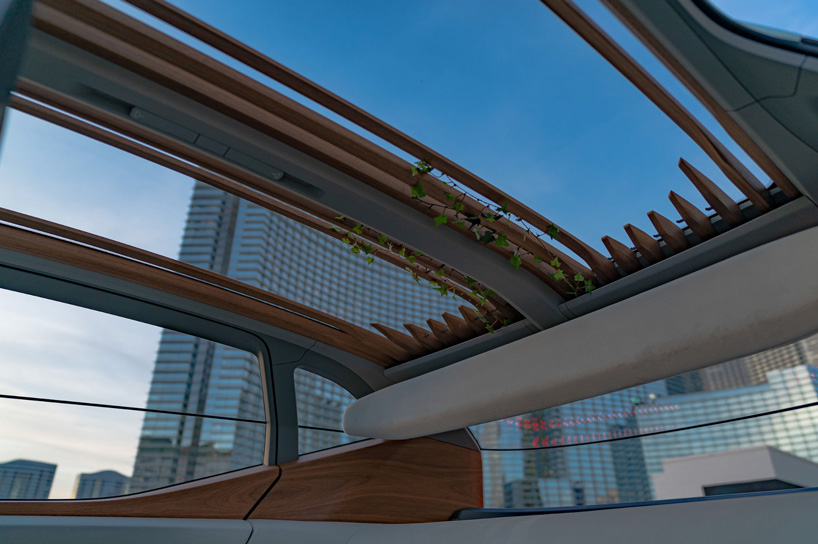 there are no plans to produce the AI:ME, which remains as a one-off concept showcasing potential technology and design. it forms part of audi's four-piece concept family that also includes the luxurious aicon, the sporty AI:RACE and the rugged AI:TRAIL.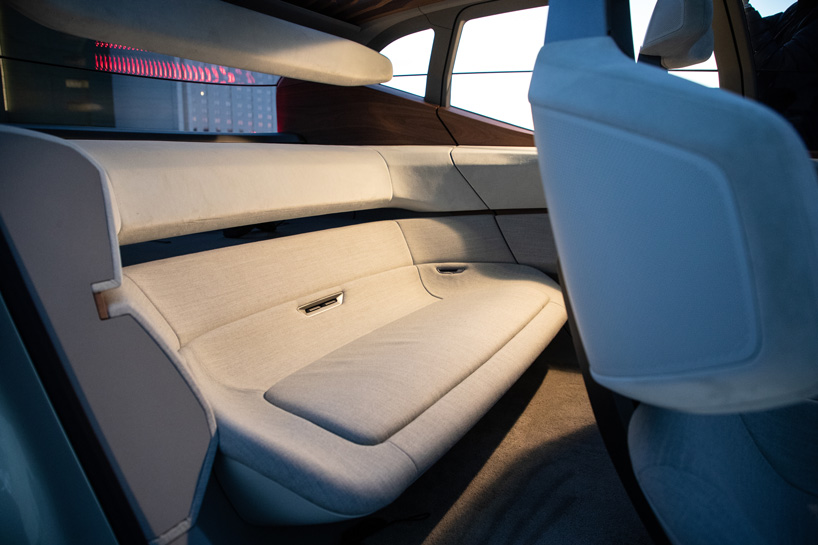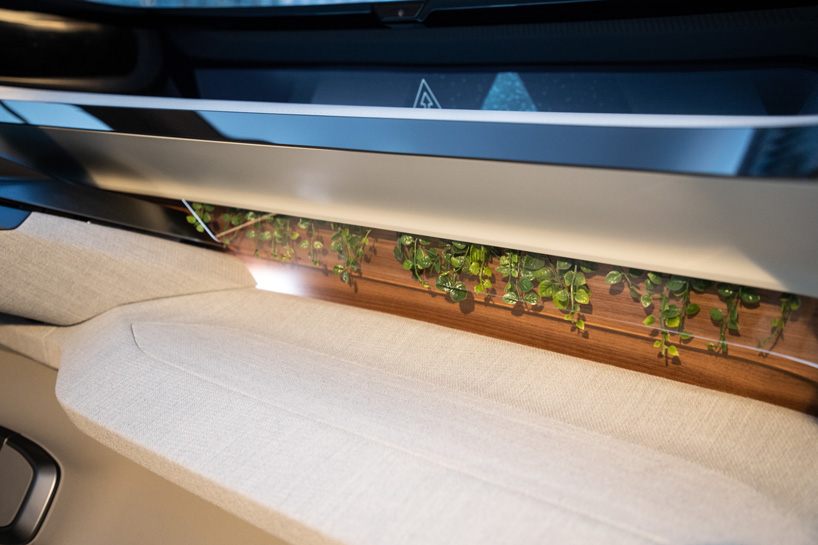 Source: www.designboom.com