It will be located in the National Centre for Shooting Sports near Châteauroux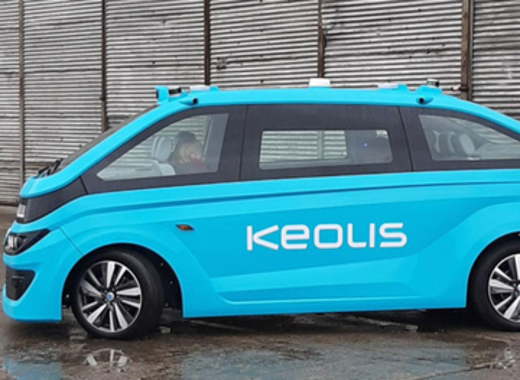 France is moving one step ahead on the road towards autonomous mobility. As of next year, a world leader in the field will be testing driverless vehicles in French premises.
On 11 December 2019 a partnership agreement was established between Keolis, Châteauroux Metropole and the French Shooting Federation. It permits autonomous vehicle tests to be carried out by the Keolis Group at the National Centre for Shooting Sports (CNTS), located close to Châteauroux, in the heart of France.
Making autonomous mobility safer for passengers
Keolis will thereby pursue its development in the field of autonomous vehicle fleet management. By conducting operational tests the company aims to improve vehicle operation and capacity, adapt vehicles to various traffic environments and ultimately – guarantee optimal safety and quality of service for passengers.
CNTS is a private site of 80 hectares located in Déols, near Châteauroux in the department of Indre, which is currently closed to traffic. The facility will be made available to Keolis as part of this partnership and will give the company the opportunity to train new operators, test new autonomous mobility solutions and grow its expertise in fleet management of "fully autonomous" vehicles without operators on board.
Starting from January 2020, the trial of a fleet of autonomous vehicles ("Autonom Cab") is expected to improve and facilitate transport services to CNTS for visitors. The autonomous fleet will serve different points of interest at the National Centre (including the car park, reception, shooting range, etc.) and will be accessible via a digital app.
Keolis is a pioneer in the sphere of autonomous mobility: they have deployed the first autonomous shuttle service in France in Lyon in September 2016. Not long ago the company also launched new shuttle trials in France – in Rennes and Lyon.
Source: www.themayor.eu