Kodiak Sensor Pod 1
Southern Tire Mart has found autonomous vehicle developer Kodiak Robotics' SensorPods, which house several complex cameras and sensors to enable autonomous trucks to operate, are as easy to change out as a tire.
To become profitable, autonomous trucks—which will be pricey when they become commercially available—will need to stay on the road as much as possible. And to achieve the highest level of utilization, they can't wait around in repair shops while technicians try to change out complex sensor arrays.
Enter Kodiak Robotics' SensorPods. These are pre-calibrated, pre-built modules that take the place of an autonomous truck's stock sideview mirrors and can be swapped out using basic tools by technicians without specialized training.
These sensor pods include one Hesai LiDAR, two ZF Full-Range 4D radars, and three cameras, and replacement requires removing three bolts, the access cover, and reconnecting three cables. The components are being tested by Southern Tire Mart/Southern Tire Mart at Pilot, and Kodiak believes this will help their AVs scale up.
"From what we've seen, there's great excitement across the maintenance industry to take on new challenges and meet the needs of the innovative technologies that will drive the industry forward," said Don Burnette, founder and CEO of Kodiak. "That being said, there is also concern about the potential complexities of maintaining new technologies. Most autonomous vehicle sensor configurations require specialized maintenance and introduce new complexities that our SensorPods alleviate.
"The ultimate goal is to ensure our maintenance partners already have the skills and tools they need to service and maintain our autonomous driving solution, the Kodiak Driver," Burnette continued.
See also: Kodiak explains how maintenance will change with AVs
Southern Tire attested that the new pods are as simple to replace as tires, which they have plenty of experience with.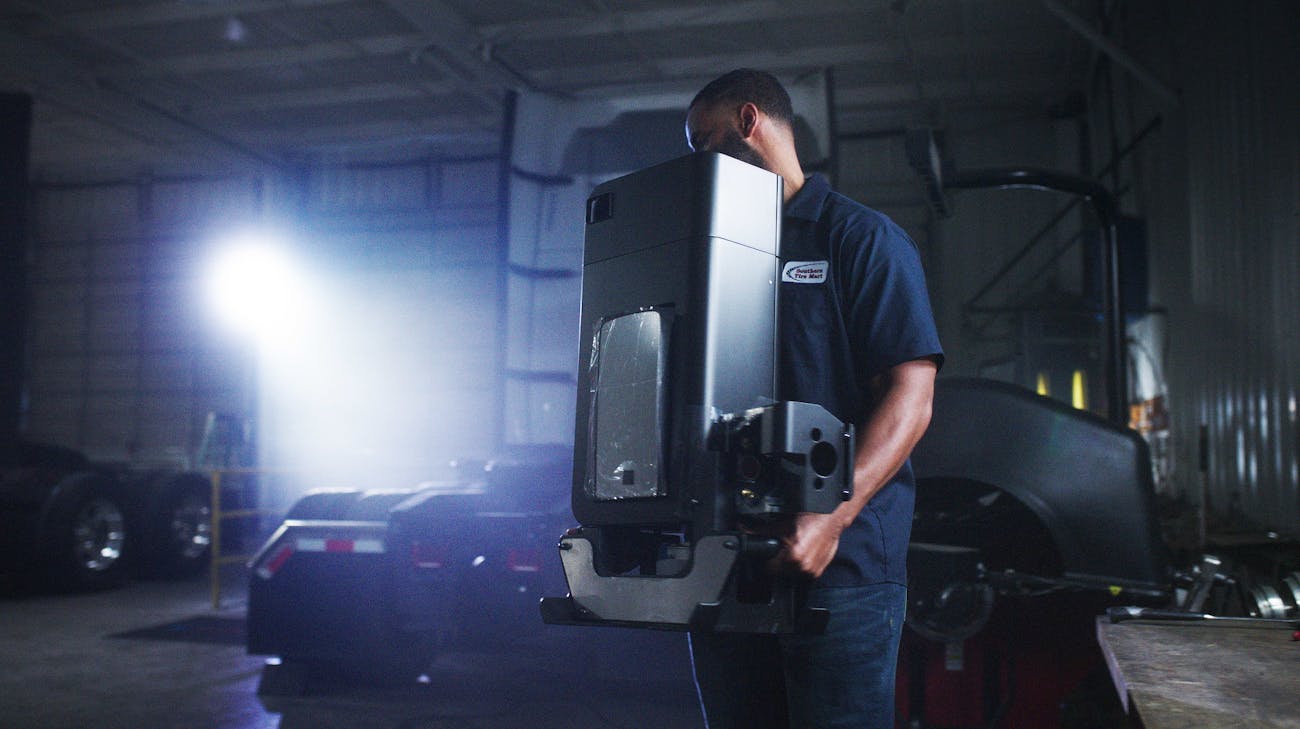 "The ability to replace AV sensors as easily as a technician changes a tire removes a key hurdle to AV truck deployment," Burnette asserted. "Virtually any technician can service a SensorPod after watching a brief video tutorial. The maintenance provider does not need to have a deep understanding of autonomous vehicles or sensor technology. In fact, they don't even have to calibrate the new sensors once they're installed; the SensorPod is plug-and-play."
Along with learning more about the pods, Southern Tire will help Kodiak understand more insights into what third-party maintainers will need to service autonomous trucks.
"In spite of the new range of technologies incorporated into autonomous trucks, their commercialization depends on third parties' ability to perform maintenance on them and we are thrilled to be working with Kodiak to make this a reality," said John Boynton, president of Southern Tire Mart at Pilot. "Forging this relationship with Kodiak allowed our mechanics to learn about autonomous technology while also showcasing just how simple it truly is to replace these innovative sensor pods. Kodiak's thoughtful approach to hardware, which takes into account the critical issue of maintenance, is exactly the kind of engineering that will carry the industry forward."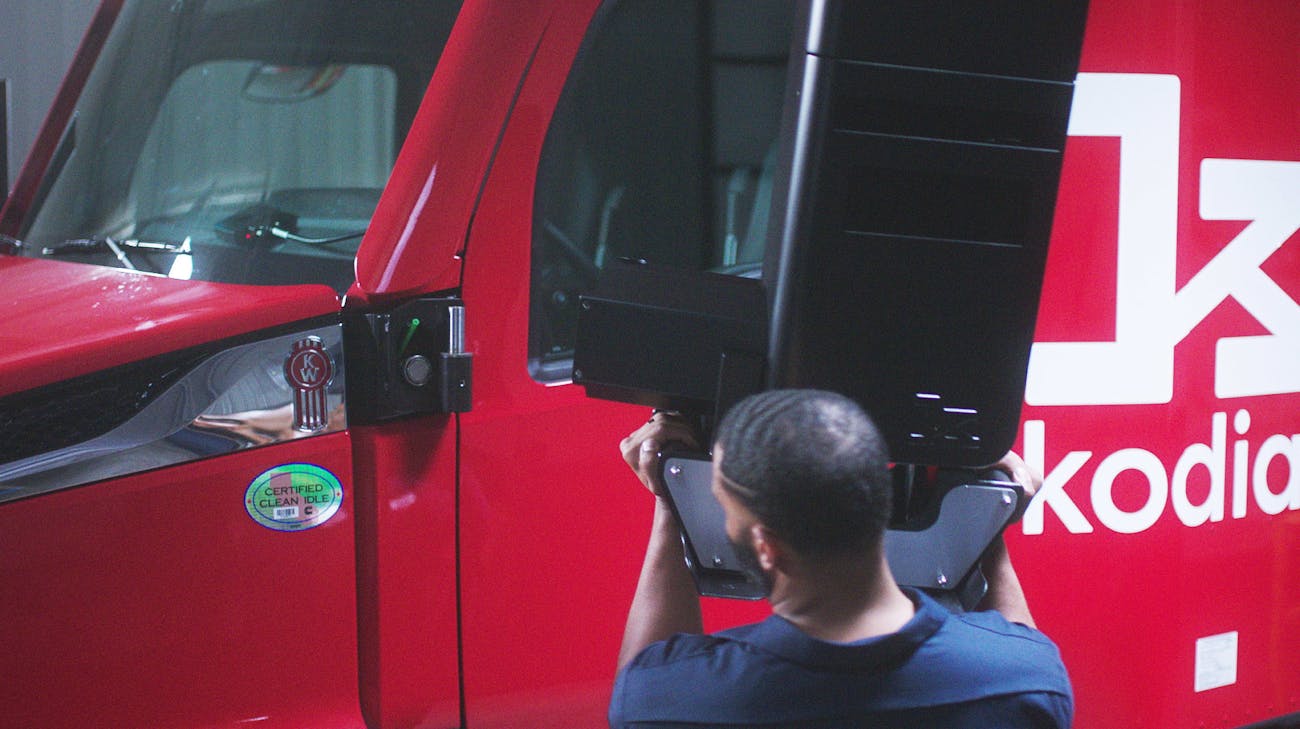 Previously, Kodiak started a partnership with Bridgestone to gain insights into the effects of tire wear on AVs.
"Thanks to Kodiak's autonomous system, we can use data points from every driving function, like speed, throttle, braking, and acceleration in combination with Bridgestone's sensors to build more accurate, predictive maintenance models that can help ensure the tires on our trucks are always operating as they should," Burnette said.
These partnerships, combined with internal product developments such as the SensorPods have Burnette feeling confident that autonomous trucks are on the precipice of commercialization.
"We are at a pivotal moment in the autonomous vehicle industry," he said. "It's not a question of whether self-driving technology will happen; it's a matter of when. Autonomous trucking is no longer a research project, and the technology is now in the validation stage."
Source: www.fleetowner.com